Our history
and footprint
Sparq is all about innovation and talent. By developing a team of outstanding sales people with a passion for what they do, we ensure that the businesses we partner with not only achieve, but far excel their goals and targets. Upon leaving university founder of Sparq, Michael Warren, simply couldn't find the professional opportunities he expected in his home town. This highlights a problem that many young and talented people face in their early careers. Mike's solution was to create a company that focuses on recognising potential, rather than just looking at an individual's previous experience.
As Sparq continues to grow, the ethos of the business remains the same; to provide opportunity to people through allowing everyone to join at an entry level, gain invaluable professional skills through coaching with industry leaders and progess their career. As such, experience and background don't act as barriers to entry and instead we look for enthusiasm and a willingness to learn.
Why Direct Marketing Works…
Direct marketing is an effective alternative to many modern sales and marketing techniques. The digital age has transformed the way companies communicate with their existing and potential clients, but somewhere along the way the emphasis changed from connecting with people to simply saturating them with advertising and sales messages. Every company needs to communicate with their current and potential customers and we believe the best way to do that is through meeting them. This allows us to find out what the customer is really looking for and provide them with the perfect solution.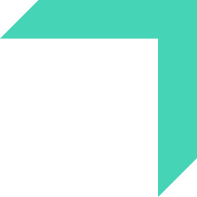 One of our main strengths is the ability to respond to the market. Since forming the group we have represented over twenty national clients in five major industries. This success is due to consistently providing a market leading service and increasing the volume of customers for our clients. We choose to work with companies who want to make a true difference and contribute to the areas in which they work – socially, environmentally or economically. We are proud to be a company with a global reach that supports local communities and value our work with clients that allow us to do this.
Let's talk about how we can help grow your business
The first step is to chat to us about how we can help your business grow. We can see how we could work together and just what benefits we can bring to you and your organisation. Get in touch and we'll take it from there.